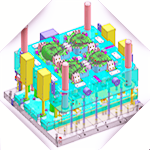 "BM has always excelled at Design for Manufacturability support. We are a strong believer that early supplier involvement is critical to successful new product introductions. A good design is the heart of a mold, therefore, We pays special attention to the mold construction, cooling channels and moving mechanisms to ensure the highest quality parts are delivered from its mold at the minimum cycle. All molds are carefully designed to maximize its service life and to ease maintenance."
MOLD DESIGN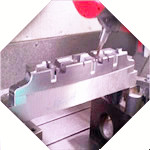 "BM tooling manufacturing process begins in our 3000m2 facility with the latest CNC technology. Your projects will be manufactured efficiently and cost effectively, whether it be the ultra precision tooling with very tight tolerances, or more complex tooling. Using our state of the art scheduling system our Program Managers will carefully manage every detail of your program throughout the manufacturing process and into mold qualification. At BM we are committed to on-time deliveries and total client satisfaction."
MOLD MANUFACTURE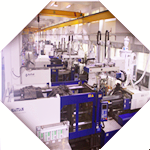 "At BM, Advanced Molding Technologies help us maximize efficiencies for our clients, stay on the cutting edge of our industry. Our investment in technology helps reduce overall product cost and time to market. BM molding department is staffed by experienced molding processing technicians,We possess the deep understanding and extensive experience in a wide variety of injection molding technologies and production methods to assist customers in transforming innovative ideas to reality. Benefit from the precise molds, world-class machine, precise molding process and highly sophisticated ERP system from SAP, automatic robot operation system, BM is producing effectively million pieces of consistent quality product each month with timely delivery."
ADVANCED MOLDING
Our Products
Brothermold has been a stable and efficient provider of highly engineered, close-tolerance injection molded automotive components.

In the automotive industry Brothermold play a role in shaping the progress of technological development, by virtue of its outstanding process know-how, sound knowledge of the industry, new application technologies and not least its global presence.

Brothermold belong to the world's leading manufacturers which require high quality Automotive product.
Healthcare is a major focus for Brothermold, our experience in this field is very strong.

Brothermold are offering solutions for medical-disposable items, testing and diagnosis plastic components. Many of these items require ultra precision tooling with very tight tolerances, special high polish finish, extreme accuracy, and long tool life with minimal maintenance,Through our state of the art facility and lean manufacturing abilities, we provide our customers with development, prototyping and production tooling that meet the toughest production requirements. At present, Brothermold only can build the tooling for our customer, We are going to invest the Class 8 Clean Room Molding and Assembly in nearest future.
Why Choose Us?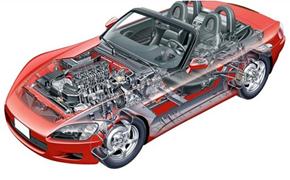 hover background
We honour our commitments to our customers, we do what we say, we deliver what we promise.
BM has built a quality culture into every aspect of our business and put systems in place to ensure we meet or exceed international standards in everything we do .
BM are ISO9001:2000 certified and apply statistical process control procedures throughout our production processes, BM strict adherence to the exacting ISO9001:2000 management philosophy, this involves setting high objectives, collecting data, and analysing results to a fine degree to reduce defects in products and services.
BM also use the ISO9001:2000 principles to implement a continuous improvement process to reduce cost cycle-time, material wastage, and to bring about a better understanding of our customer's requirements, increase satisfaction, and produce more reliable products and services.
From The FAQ
What size of moulds can you build?
Moulds up to a product length of 3.5 meters and up to 40 tons in weight.
What type of CAD Files does Brothermold accept?
We can accept several different types of files: IGES, DXF, Auto Cad DWG, STL, PDF and many more.